The EventGnosis CEP Platform for OEMs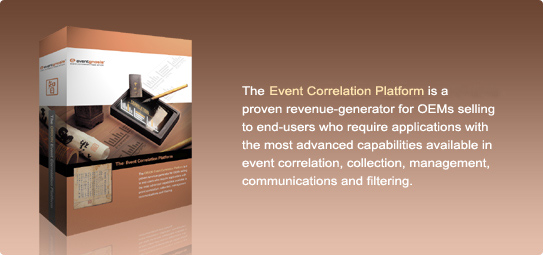 The EventGnosis™ Complex Event Processing by EventGnosis enables OEMs who sell mission-critical software packages to create real-time advanced event analysis and management applications and functionality in less than 90 days.
The Platform's patents-pending technology includes all the infrastructure components needed to run event management applications. OEMs investing in the Platform can rapidly deploy leading-edge products to accelerate generation of entirely new, high-revenue streams. Full payback can be achieved in under one year.