Business Case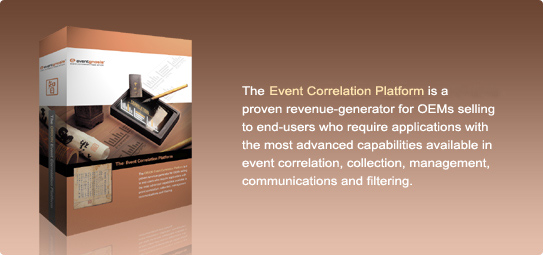 As an OEM, you can leverage the EventGnosis Platform to consistently outflank your competition in the following ways:
Rapidly develop and deploy the solutions your customers demand
Deliver them on-time
Generate revenue from new products sooner
Charge premiums by being first-to-market with new application solutions
Increase market dominance by winning and retaining more customers
Quickly respond to new revenue opportunities by solving new, complex event management problems in under 90 days
Focus engineering dollars on developing customer solutions instead of on developing technology infrastructure
Produce robust event management solutions and eliminate ad hoc ones
Slash product development and maintenance costs by dramatically increasing productivity in core product development
A key reason for these advantages is that the EventGnosis Platform includes a rapid application prototyping and development environment. This enables your team to assemble complete applications without writing any programming language code. They design, build, test and deploy these applications by using filters and correlation building blocks that come with the Platform.
Automation and acceleration reduce the need for additional headcount, so you can cut application development costs by as much as 75%. In fact, you can develop complete applications with just 20% of the engineering staff you would need if you still had to code applications. Those savings allow you to redeploy the other 80% of your staff to work on other revenue-generating opportunities in product development.
These extraordinary results are why the EventGnosis Platform pays for itself in under a year.